William Lack visits Casco Bay, Portland, Maine. USA
Posted 05 June 2016
Hi from J24 fleet no. 43 in Casco Bay, Portland, Maine. USA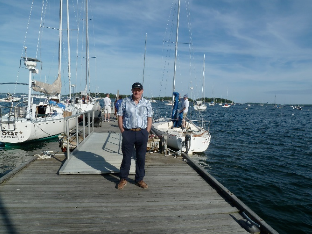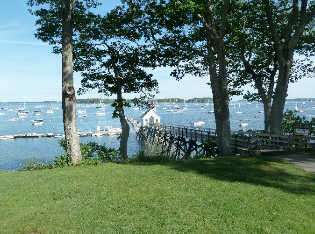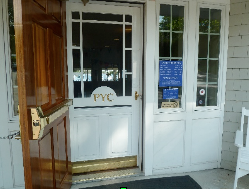 A short visit to the USA, for a family wedding, and a chance conversation over a beer one evening, culminated in an invitation to sail onboard J24 Bad Apple from Portland YC in Casco Bay, Maine last Wednesday evening.
Team Bad Apple donned their layers of fleeces on what I thought was a beautifully warm evening (but I sail in Poole and you cannot always rely upon the weather) Two short windward/leeward races, just the other side of the island in view, is the norm for Portland Yacht Club, and a gentle breeze was on show this evening.
Normally Bad Apple does well, in their fleet of 9 or 10 boats, but, sadly, not on this occasion !!, must have been the rookie on board!! However, the cool box full of beers and sodas tucked under the companionway came in very handy to cheer us up. It is an addition I think we need at Parkstone. The Ladies in the crew told me that this their "chill out" evening to "de-stress" from a hard day's work, so there's another lesson I have to learn. Thank you to skipper Bruce and friend Laurie who organized an unexpected great evening.
I hope the Nationals went well at home. Congratulations to Duncan and team Madeleine.
William Lack 5/6/16