J/24's team up with SailRacer for the UK Nationals
Posted 14 May 2013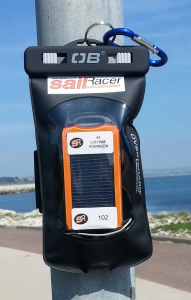 The UK J/24 Class has teamed up with SailRacer to use their TackTracker System at the upcoming UK National Championships to be held in Plymouth from the 4-7th July.
A TackTracker unit will be mounted to each boat for the event and allow live online feed for spectators and replays for the sailors so we can relive the benefits of each slick tack or the loss from a bad call.
With around 30 teams expected for the UK Nationals, including champions past and present as well as top teams from overseas tuning up for the Worlds in Ireland the event should give some incredible racing no matter where you sit within the fleet.
If you are interested in joining in as an existing team or helping make up a crew then more details of how to get involved can be found elswhere on the J/24 class website